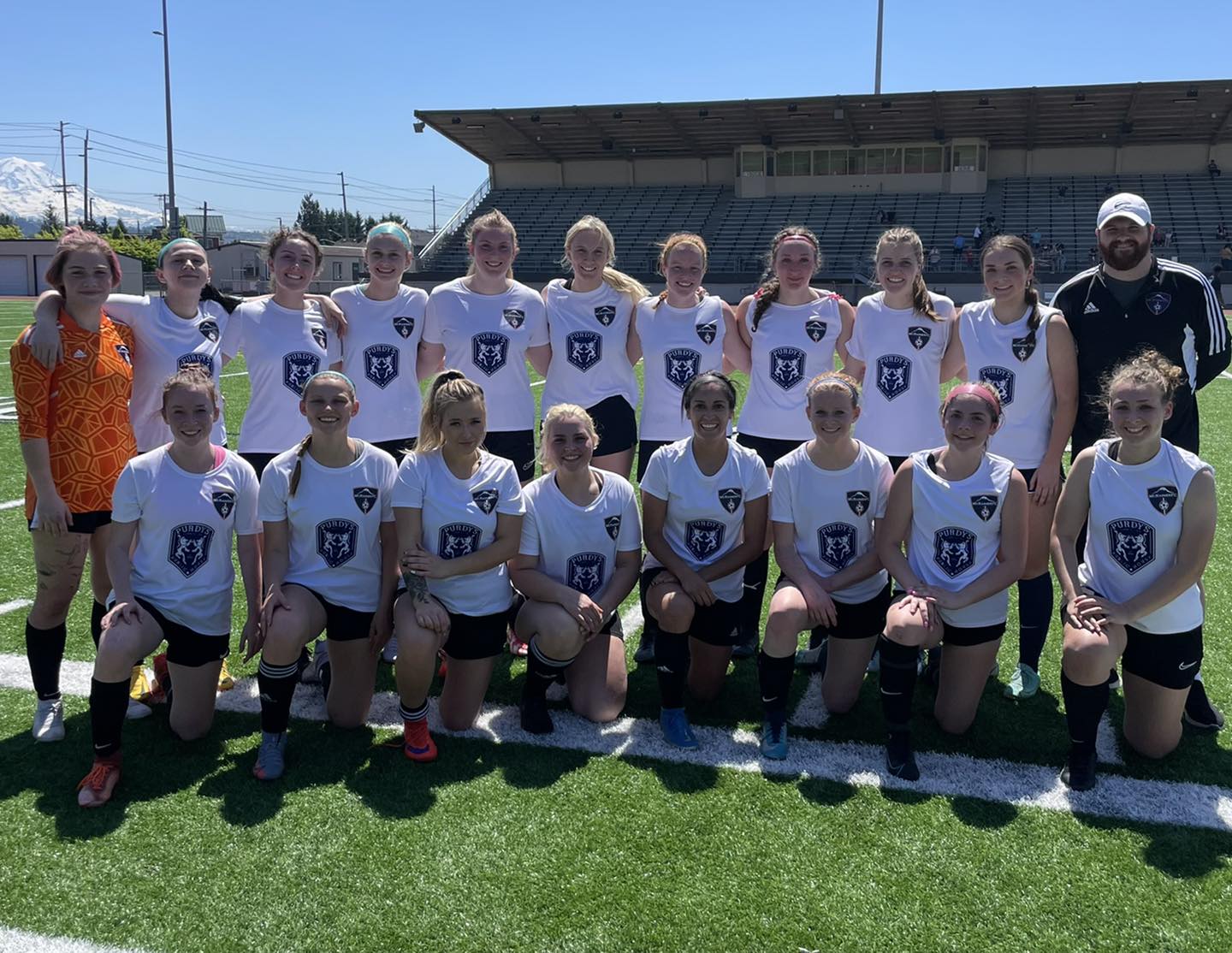 U23 Women's Triumphs & Challenges
MRFC's inaugural season in the Cascadia Premier League was a blend of triumphs and challenges, leaving us with a mix of emotions. Our journey started on a promising note during tryouts, and that competitive spirit carried us into the season opener, where we clinched an exhilarating 3-1 victory. Our determination was evident as we engaged in hard-fought matches against Steel United and Kitsap Alliance, sharing hard-earned points.
Regaining our winning form in the fourth fixture, we showcased our prowess with a well-deserved 2-1 triumph against Twin Cities. A standout performance by our captain, Olivia Quinnette, showcased her mastery of free kicks, as she netted two wonder strikes to secure a crucial three points.
One of the season's most thrilling moments came in a nail-biting encounter against Steel United. In the closing seconds of the game, Ashlyn Kennedy stunned both fans and opponents alike by delivering a remarkable 30-yard strike, salvaging a point for the team in a 3-3 draw.
Unfortunately, the conclusion of the league season was marred by an unexpected setback. Ashlyn's exceptional talent was briefly overshadowed as she suffered a freak knee injury in the final league game. While her season for the U23 team was over, we are relieved to report that she is well on her way to a full recovery, already rejoining her college training.
Our U23 Women's team demonstrated extraordinary resolve, concluding the regular season with an undefeated record – a remarkable achievement that fills the entire club with pride. Despite the momentum that carried us into the Cup Final, securing promotion to the first division eluded us this season.
The camaraderie and positive atmosphere cultivated within the squad were undeniably the driving forces behind our achievements. I extend heartfelt gratitude to the players and staff who were so dedicated this season. It was a privilege to work alongside this exceptional group, and I eagerly anticipate the possibilities that future seasons will unveil.
A special thank you to our Captains and Leadership team: Beth Blair, Alexis Dixon and Olivia Quinnett.
As our players return to their college commitments, we wish them the best of luck. To all involved, thank you for your unwavering support, and we eagerly await the start of the new U23 season, where we will go again.
– Coach James Long