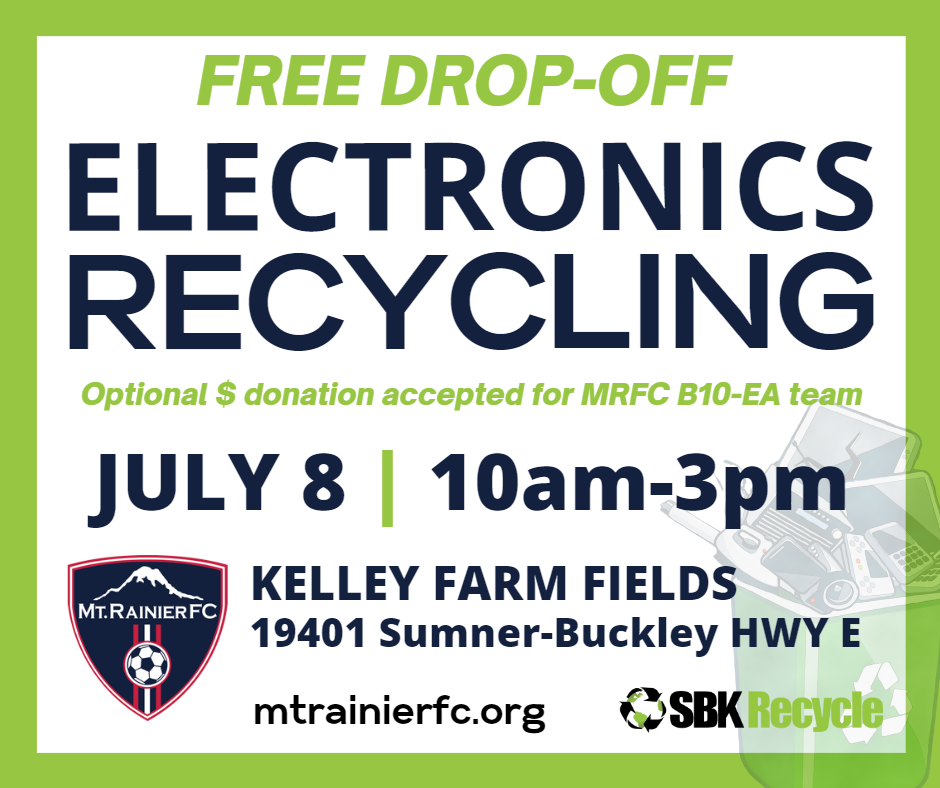 ELECTRONICS RECYCLING EVENT & FUNDRAISER FOR B10 EA
The MRFC B10 EA soccer team is hosting a free electronics recycling event. We hope that this recycling opportunity helps the members of our community declutter their homes of unwanted E-Waste. Optional donations will help pay for team travel to the Elite Academy Regional Showcase in CA at the end of September. Your support is greatly appreciated!
ITEMS ACCEPTED:
Computers/laptops/printers/scanners/fax/copy machines (Hard drives will be destroyed to ensure the safety of information.)
TVs/monitors (LCD flat panel only – no old style CRT/large tube)
Phones/cell phones/Tablets, handheld games, MPS's
Ink cartridges
Keyboards/mice/wires
Servers/Routers/Hubs/Cable boxes
UPS Back up Batteries
Networking devices/communication equipment
VCR's/DVD players (no VHS tapes)
Stereo/Audio/Cameras, Misc office machines.
NOT ACCEPTED:
Large appliances
CRT monitor
Water heaters
BBQ
Exercise equipment
Patio furniture